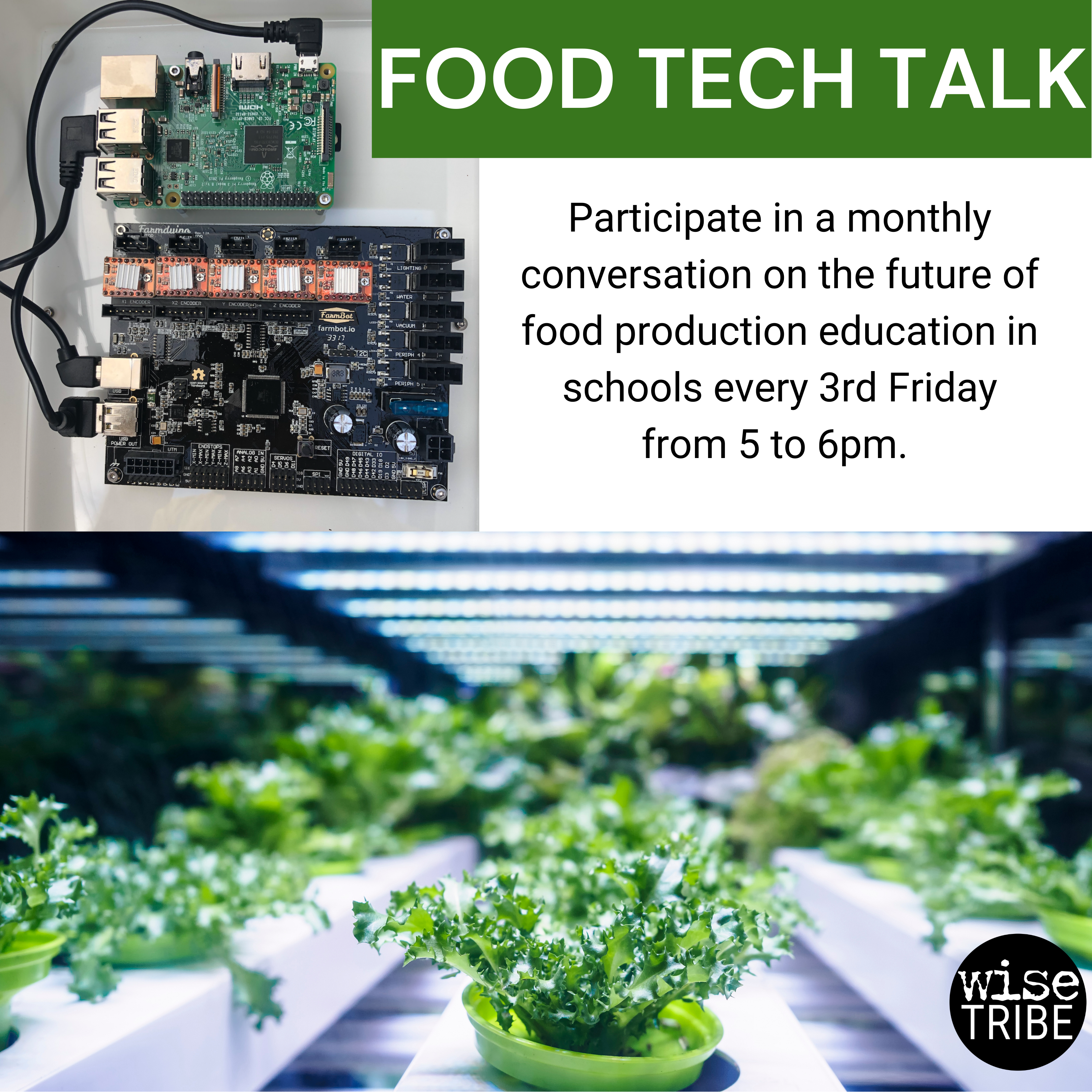 Join us for a monthly conversation with thinkers and tinkerers on the future of food production education in schools.
From technologies to building teaching capacities, this discussion aims to empower local schools and tech-driven volunteers with wisdom and community to implement food growing projects with young minds.
If you are interested in engineering, robotics, garage tinkering, and DIY projects for growing food at schools, and potentially interested in being a donor, volunteer, or mentor to empower the next generation via food tech, you should join us.
All are welcome to participate, learn, and grow with us.