We are healthier together.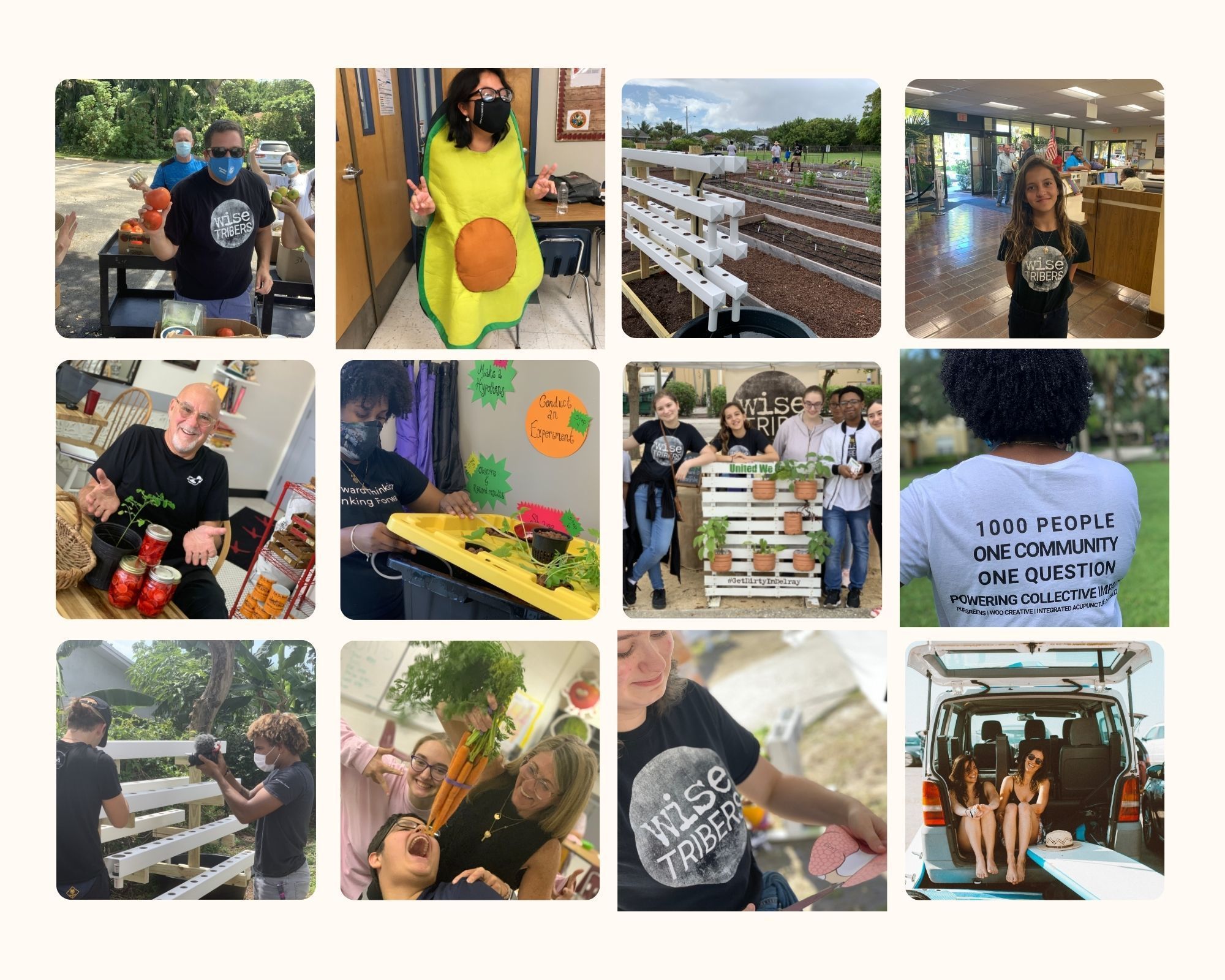 Join us... be the change! 
WiseTribers take a close look at society's biggest issues and stimulate productive solutions. We challenge ourselves to be the change we want to see in the world. 
WiseTribers believe there is power in collective intention and action. We unite to produce collective impact by supporting youth projects that grow our community of change-makers.  
Become a WiseTriber today! 
Join us in providing local schools, their students and teachers with hands-on learning experiences. Here are examples of how you can help school cultures build a healthier, wiser community: 
Grow healthy food and prepare nutritious meals.
Build garden spaces that create biodiversity and balanced ecosystems for a healthier environment.
Foster growth mindsets that help expand personal potential and develop resilience. 
Build skills of creative thinking and collaboration.
Join our Tribe!