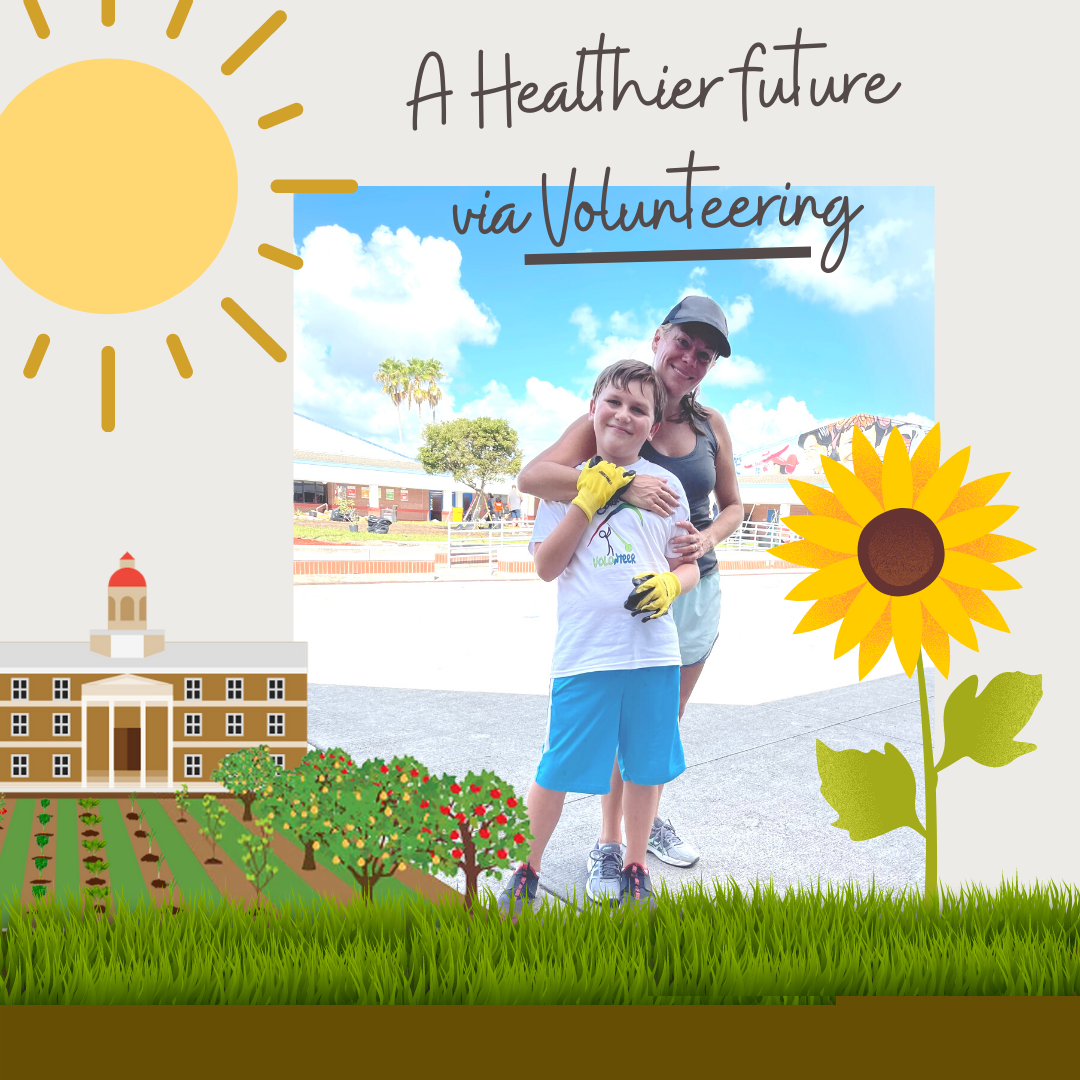 Indoorization Challenge
We can all agree that the months since the pandemic began have been a challenge.  A new phrase emerged in our society, "my bubble." We literally had to go from being people who would kiss and hug hello, gather in groups, and grab group dinners indoors, to people who had to select a very small number of individuals to spend time with due to the raging coronavirus pandemic that we are still grappling to understand.  I have worked tirelessly to protect my children as many of you have.  We have worked to protect our elders, until they were able to get vaccinated.  We all spent a lot of time inside, creating an invisible protective shield around our small group of people.
Community Life on Hold
As the months passed, I realized one of the things I missed most was doing volunteer work.  I know that I am lucky to be where I am today.  I was able to get a job right as the pandemic began to send people into a frantic 'Work From Home' status and employers put freezes on new hires until we found out what this pandemic would do to the economy.  I have good employment; we have food on the table and a roof over our heads.  I knew there were many who were not this lucky.  I would poke around on not-for-profit sites looking for activities where I could help others, but I didn't find any, or I didn't feel fully comfortable being around others until vaccines started rolling out.  Whatever the case may be, I put my plans on hold and went back to my bubble.
Aligning Values & Purpose  
As the Spring of 2021 rolled around things seemed a little brighter.  My kids were back in school and thriving and I was back in my office, of course with the proper precautions, but life was getting back to normal even if it was a "new normal."  I kept searching for places to do volunteer work and I knew I wanted to bring my kids along to expand their world view a bit.  After months of looking inward I wanted them to see what lies just beyond their little world.  I wanted them to see that there are others who may need a bit of help, may be having a bit of bad luck, others we could help.  I have also been discussing healthy food choices a lot with my two boys.  I have always been into clean eating, for many years I had a little garden in the backyard and would grow peppers, cucumbers, and tomatoes.  Everything seemed to align when I found WiseTribe.
Finding My Tribe
Once again, plodding around on the internet I came across an article about WiseTribe and how they were going to build an Outdoor STEM Learning Lab at SouthTech Preparatory Academy in Boynton Beach.  Then I went to the website and a light bulb went on in my head and in my heart.  The organization's goals and values align with mine and those that I try to instill in my children- understanding about healthy food and creating a healthy community.  This is the place; I found my tribe.
A Healthier Future, Here We Come
I was so excited to hear about the school beautification projects that WiseTribe was doing this summer.  Partnering with local schools and upgrading the green areas, gardens and also painting.  Renewing the schools for the excited children who would walk through the door on the first day.  
I brought both of my boys with me for the school beautification volunteer day.  Michael, who is 10, jumped right in and helped out with the gardening.  Just like me he finds gardening to be a fun and peaceful activity.  He pulled weeds and even shoveled piles of refuse into garbage bags.  My littlest, Connor, who is 4, was just along to watch.  Connor watched in amazement and asked many questions along the way.  "Why were we here?" "Whose school is this?" and of course "Can I help?"  I was so proud of these two boys who accompanied me to volunteer on a very hot weekend morning.  Neither one of them wanted to leave, but I explained that we would definitely do this again and we could partake in other volunteer activities as well to improve our community and help those around us.
Feeling Whole 
Ever since that day a few weeks ago my life has seemed a little fuller.  I feel a little more complete.  I am excited to do more, I am excited to teach my kids more about volunteering.  We found a missing piece; we have stepped out of our bubble and into our tribe.