We help people build skills for change-making and conscious leadership. We inspire people to live differently, and we help them connect, collaborate, co-create and celebrate positive change through our community learning process known as The 4Cs.
Discover our impact
The challenge of staying healthy and whole—while thriving as individuals and societies—has never been greater. The WiseTribe movement brings people, communities and businesses together to build a more meaningful existence while generating better health in the process.
We believe that as we invest in community learning, we gain collective wisdom that drives change which enables us to make a more significant impact. And, as our impact grows, we approach our vision of building a healthier, wiser world that we want to live in and are proud to leave to future generations. Learn more.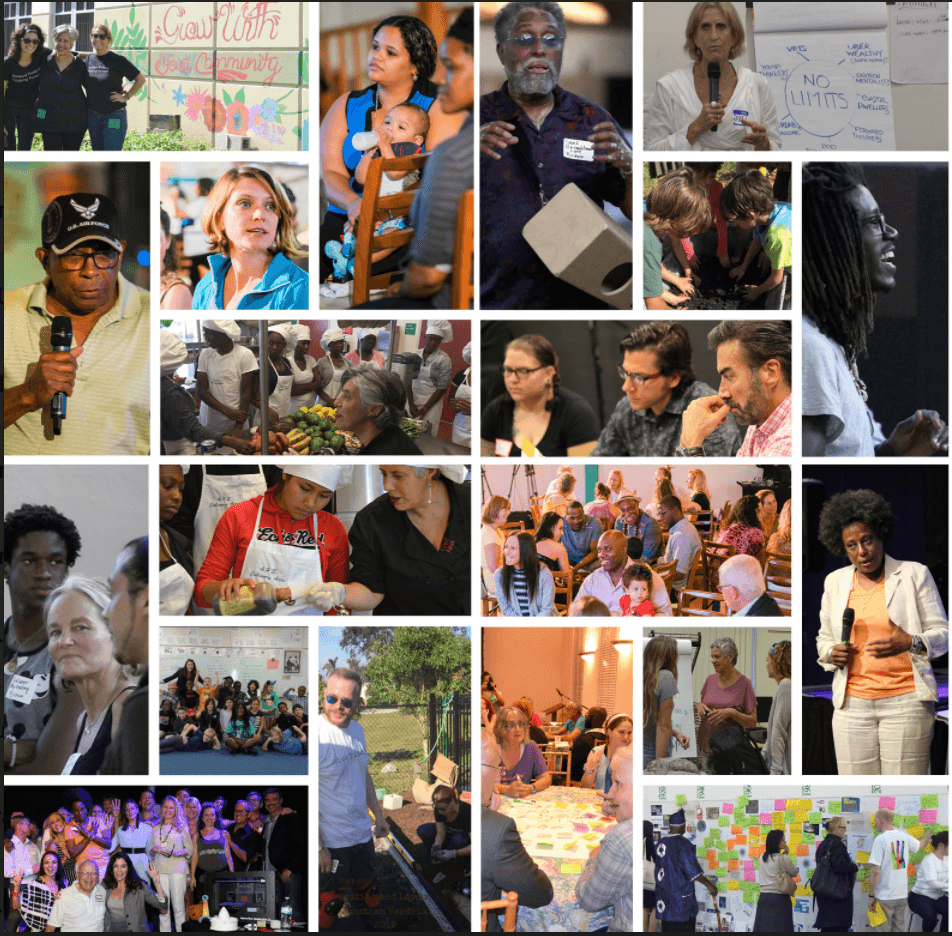 We have the power to improve lives. Generosity has the ability to unite and heal our community in good times and bad. Together, we can heal.
Dina, student and jr WiseTriber

WiseTribe's systems practice course helped me see complex problems more clearly. Everything is interconnected, and systems produce patterns of behavior, some positive and some negative.

Jazmine, jr WiseTriber

I think about the Earth's resources and how we can better use them because of WiseTribe.

Louisa, mother to Jazmine

WiseTribe showed my daughter what caring, proactive community leadership looks like and inspired her to take action and influence others, too.

Bianca, member of the Board of Directors and WiseTriber

WiseTribe's mission in helping the young and old work together and become wiser about our planet and well-being is vital to our future. I know I am making a difference because I can see it, and I experience it directly, which is very rewarding.