Building a healthy future through food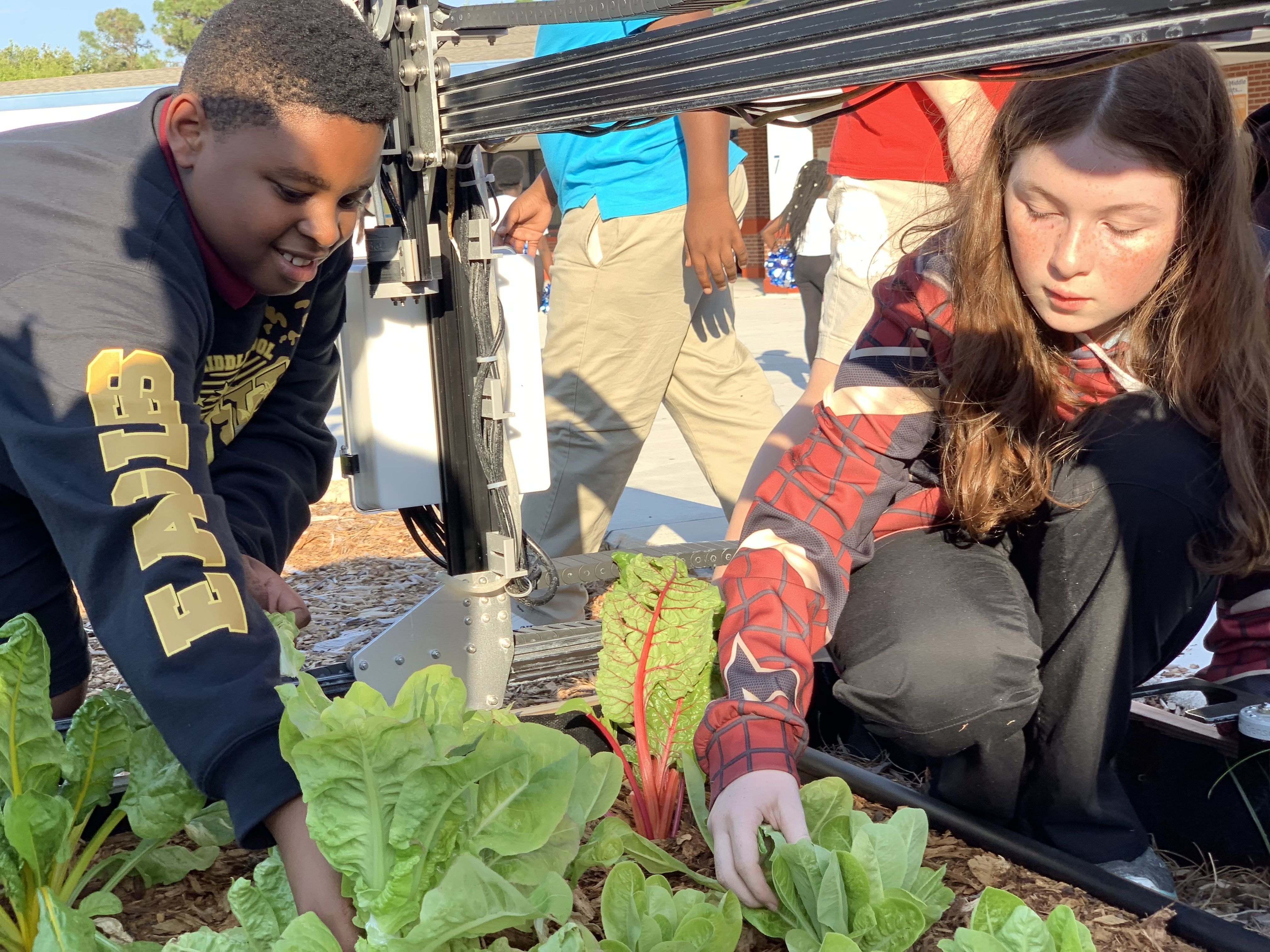 We are championing grassroots projects that help children develop the skills and habits to build a healthy future through food. 
Our in-school programs teach students how to: 
Grow food sustainably

Cook healthy meals

Reduce food waste

Get excited about composting

Use emerging agriculture technologies (like hydroponics)
As they gain hands-on experience, students become more aware of:
The impact food has on metabolic health (supporting our organs to function optimally)

Ways to use food planning as a family exercise (saving money, strengthening homes and building better habits)

How sugar is everywhere—and how to identify and avoid it, ending endless inflammation

That seasonal diets are healthy, exciting and good for the planet—and the local economy

Career pathways connected to food (helping them want to use food as a mega-tool for personal and societal change)

The role that local food networks can play in cultivating health (from individual consumers to food-conscious businesses that are green and give back)

Food as liberation, and technology as the answer to unlocking food production—as close as our backyards
Together we're transforming food within a single generation—and that has the power to reach beyond.
Food Wise
We have the power—as consumers of food—to prioritize health and become more aware of how our food is produced, processed and marketed to us.
Let's let health lead the way.
Join us in defining what it means to create a healthy, wise world through food. From functions to philosophies, together we can make a difference—one bite at a time.
When you become a WiseTriber, we provide you with monthly tips on how to get "food-wise."