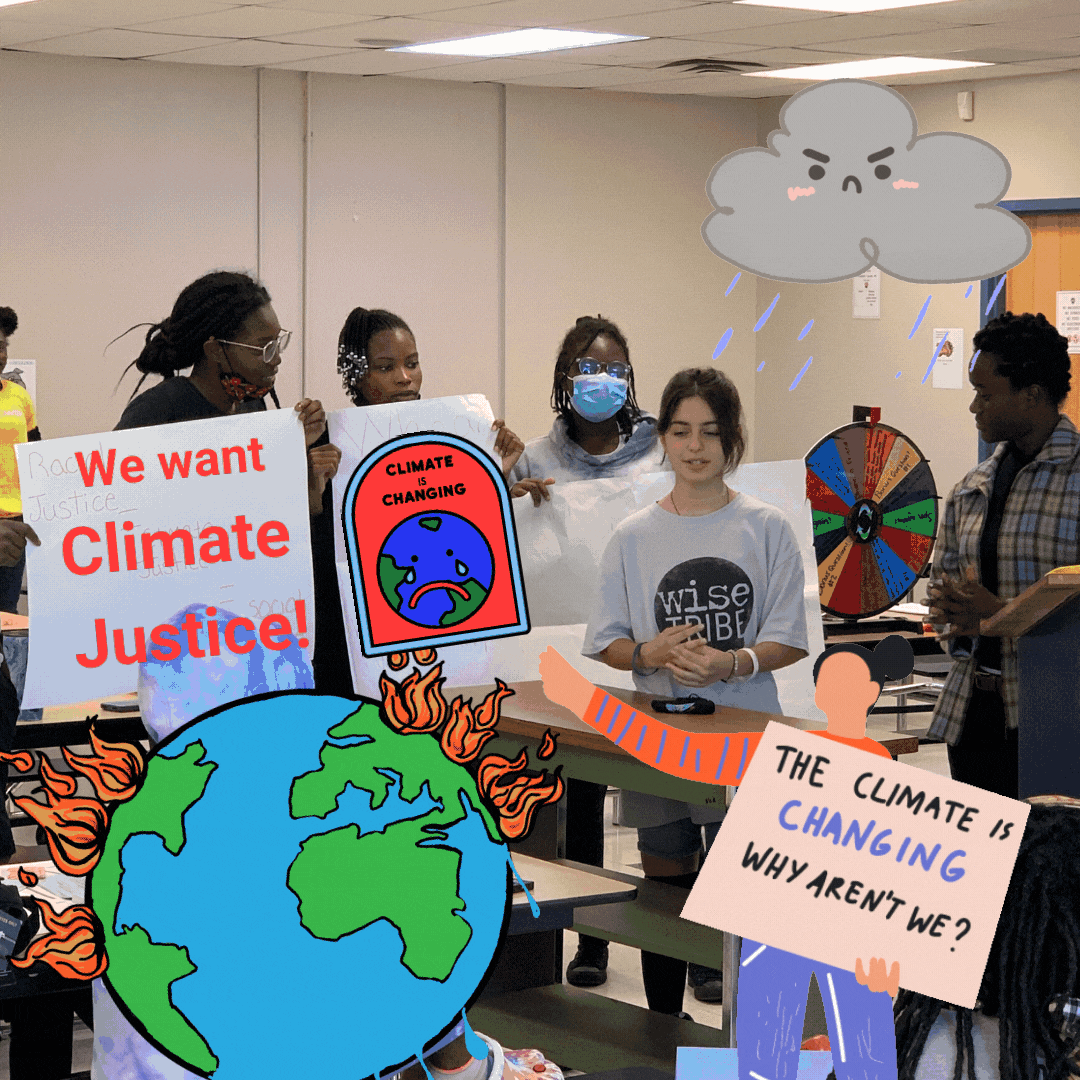 It's #ForwardThinkingFriday. Today we're raising the flag on the increasingly clear relationship between environmental degradation, climate change and human health. 
From megafires to droughts to flooding, extreme weather is increasingly a threat to human rights, especially for marginalized communities.  
Newsflash: We ARE the environment, there is no distinction. What we are doing to our surroundings, we are doing directly to ourselves...but negative repercussions are not equally distributed. Upper-class white Americans will not experience climate change in the same way that communities of color will.
Last week the EPA published a report citing people of color face disproportionate harm from climate change, as a first statement of its kind. Duh. This topic is decades old with a pathetic record of political leadership taking any real action on it.   
Our youth are rightfully fired up about inheriting a planet filled with uninhabitable climate conditions which threaten their welfare and longevity of their lives. The consequences of climate change, dire as they may be, serve as strong motivators to youth who cannot bear the thought of the future we're headed toward.
During our Camp for a Healthy Summer, we witnessed this drive and passion for environmental justice. Teen Camp Counselor, Dina Bazou, gathered a group of campers to co-create the skit: We The People. Their expressive statement made it clear: this generation is not going to quietly accept apathetic politicians, unconscious corporations and special interest groups destroying our planet and their futures.       
As we all march forward in pursuit of a healthier, wiser future for all, we need more people taking a stand on the vast difference between who creates greenhouse gases and who truly bears the brunt of its impact.   
In her own words, Dina shares the story of how she and her fellow campers co-created this project below.
"The campers were genuinely curious and willing to learn about what role they can play for the future of our planet. We understand that Climate change is the fight of our generation, but people of color and low-income folks bear most of the cost, costing them their health and wellbeing. In a time where people of color are dying at a disproportionate rate from Covid-19 because of underlying health issues like asthma, I wanted my project co-creators to understand that air pollution is "an epidemic" in minority communities where residents are "literally dying for a breath of fresh air." This lack of clean air is because low-income neighborhoods are targeted sites for commercially hazardous waste companies because of practices like redlining. The pattern continues because they have fewer resources and political influence to oppose the siting of unwanted facilities.

Our presentation was a reminder that "We The People" have the power to make the change we want to see. Also that our collective health is at risk when we allow injustice to foster for so long.

We decided to use our voice to protest the current system that allows corporations to drop toxic chemicals in low-income neighborhoods. We wanted to reassure each other where the power lies- in our actions- in the people. We rallied campers and counselors to use their voice, their power, to impact change."
Witnessing the level of energy and wisdom the campers brought to this mini production was so inspiring. Based on watching them collaborate on this thoughtful project, we look forward to this generation's coming leadership.   
Dina Bazou is a WiseTriber and now a first-year student at Middlebury College. She is passionate about regenerating the planet