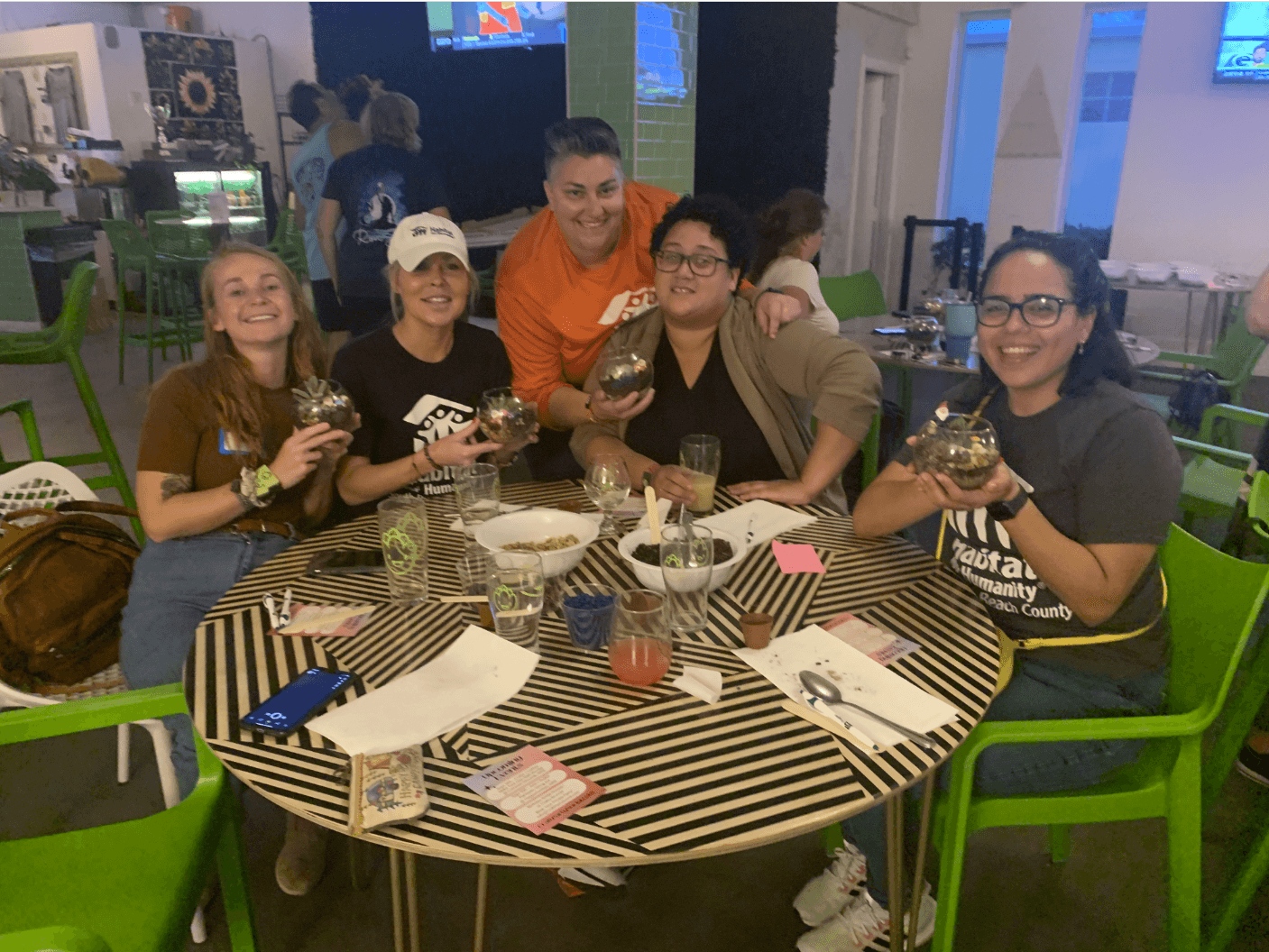 Thanks to Craft Party Social, WiseTribe celebrated an Aug. 24, fundraiser while making terrariums at Hopportunities in Delray Beach.
It was an awesome evening filled with all the stuff we love at WiseTribe: connecting, playing, learning, giving and—of course—garden gnomes!
(These cute figurines provided an extra-colorful dose of personality to our terraniums.)
The setup was simple and self-directed: Choose a cute gnome, some colorful 'shrooms, a "momma" succulent, some "baby" succulents, soil, moss, rocks and baby pinecones, and begin layering away. 
The result was a fairytale-styled terrarium and (lots of!) quality socializing and bonding for a good cause.
Doing good with our community
We just love occasions to come together to use our hands and hearts for creative adventures. And all for a good cause! 
We highly recommend checking out the many crafty options that @craftpartysocial can help you bring to life for any occasion.
Thanks to all who came out to craft and create in support of WiseTribe's mission.
We look forward to seeing you at a future event!