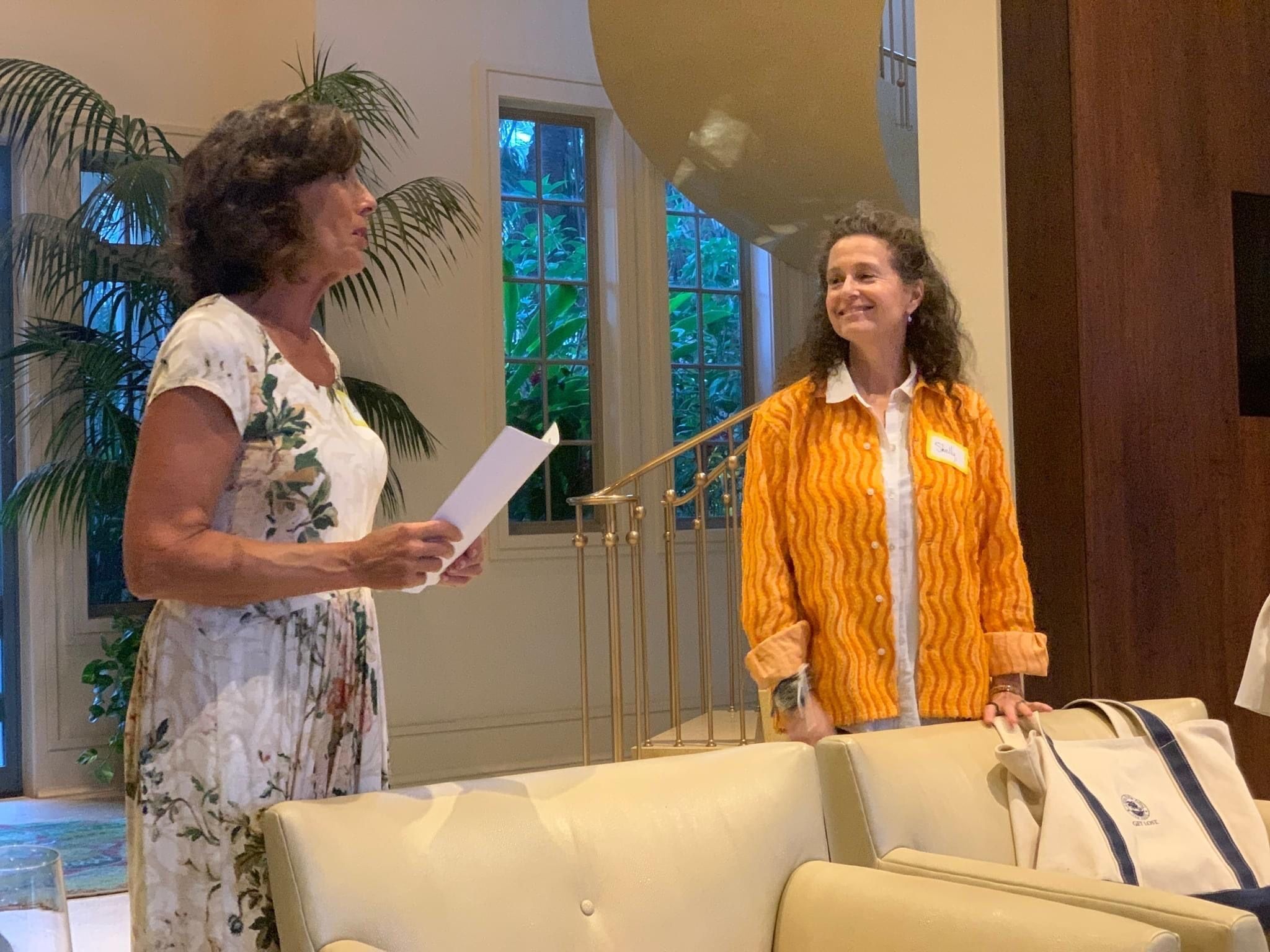 We are grateful to all those who attended WiseTribe's inaugural salon event last night, Sept. 22, to address the critical topic of youth well-being and mental health.
We were honored to have Shelly Himmelrich, co-founder of the charlie fund, as our guest speaker. Shelly shared her personal story of losing her son Charlie to suicide in November 2020. She described Charlie as a kind, wise and vibrant young adult. He did not exhibit warning signs that may have alerted his family or friends that he needed support. Her family's experience painfully demonstrated that suicide could touch anyone, anywhere, and anytime.
And unfortunately, the number of young people taking their lives is rising.
Children at risk
According to the CDC, in 2020, 3.6% (or 1,681) of suicides occurred among children and teens ages 18 and under.
Suicide is the second leading cause of death in children ages 10–14 and the third among ages 15–24. In context, this means 10–14 year-olds are twice as likely to commit suicide (581) than to become a victim of homicide (285). People ages 15–24 have nearly equal odds of suicide (6062) and homicide (6466).
In fact, for every suicide, over 130 live are impacted, from family and friends to acquaintances, healthcare workers, and more.
Many studies demonstrate the complexities surrounding youth mental health and well-being—from technology's impact on self-image to the failure of family, school and church systems. But few directly address the topic, take it into schools, or present it to the broader community.
On the other hand, salon attendees agreed more conversations need to take place. They expressed interest in sharing stories, speaking with politicians, supporting teachers in discussions with administrators, etc. Ultimately, they agreed more work is necessary to address the topic safely and destigmatize the need for help.
Through action, we find solutions.
Nearly 30 participants shared the speaker's floor last night. Together, we shed light on the efforts Delray Beach, the greater Palm Beach County community, college communities, and others undertake to promote positive brain health.
We thank the young people, educators and executives who contributed to our meaningful dialogue.  
We thank Sharon L'Herrou, President & CEO of 211 Palm Beach/ Treasure Coast, for reminding us that there is always someone to talk to by calling the 211 or 988 hotlines. (Both hotlines are trained and accredited for helping those in crisis and those whose friends or family members may need help.) 
We thank the Palm Health Foundation for participating and offering to coordinate a future mental health first aid training course. We look forward to continuing our dialogue and gaining additional tools to support our community.
And finally, we especially thank Cary and Rick Caster for hosting us in their lovely home. We so appreciate your warm hospitality.
___
Salons raise relationship-based awareness for the vital work WiseTribe conducts throughout our community. To learn more about WiseTribe, please visit our website. To receive notices of future salon sessions that may address topics including identity-based motivation, food security, and more, please complete a request for information.
___
The charlie fund is working to normalize talking about the health of our minds, particularly with teens. They help teens understand that life experiences come with an array of emotions and that talking about them safely with others is an act of mental health.
Learn more about the charlie fund by following them on Instagram or by visiting their website: www.thecharliefund.org.