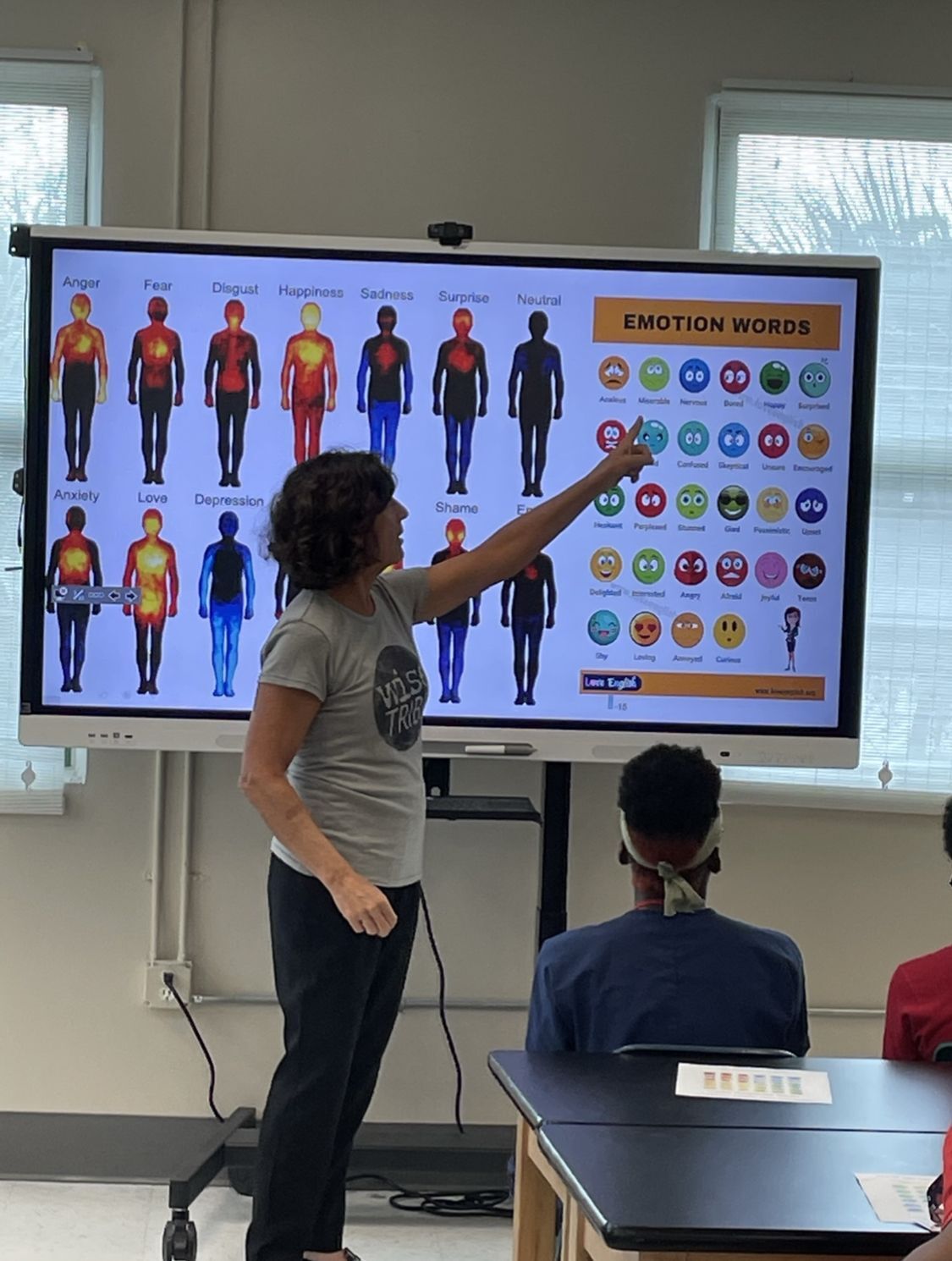 Cary Caster
Botanist. Board Member. Believer.
In 2022 we reinvigorated our "Seeds of Change" storytelling that we started in 2020. Please join us in welcoming Cary Caster, our newest WiseTribe board member, as we relaunch the series.
Cary Caster is a woman of many talents. As a botanist, aromatherapist, and shamanic practitioner, she easily relates to the natural world, believing in the earth's ability to bring balance and deep reverence to all living beings.
Her engagement with WiseTribe began in the garden, as she volunteered with the installation of the organization's first pollinator garden at SouthTech Middle School. She recalls being impressed with the variety of community organizations and volunteers who supported the installation. The experience inspired her to learn more about WiseTribe, and soon afterward, she became a WiseTriber, guest-presenting in the schools and supporting efforts to enhance biodiversity in local landscaping.
She joined WiseTribe's board of directors in early 2022, moved to support the mental health of youth and family units, and to influence teachings that support ending our community's depletion of natural resources.
"I'm hopeful that programming WiseTribe is committed to offering can make drastic changes in these areas locally," said Caster.
Given her background, Caster's had an immediate impact on WiseTribe's Food initiatives and spearheaded the organization's Salons, a new series of community-focused parlor meetings that offer intimate insights into our community's challenges and fortunes across a variety of well-being topics.
"The vision and mission of WiseTribe is one we should all aspire to," she said. "The world is in chaos, with many of our institutions failing our youth. If we can build upon the programs WiseTribe is professing to implement, our own community can become an inspiration and example for what other communities can achieve."
Caster added that she's especially moved by WiseTribe's reinvigoration of values like community and inclusiveness.
"To be a seed of change, one utilizes all their resources to make the world a better place," said Caster.
And we are grateful she's chosen to plant herself within WiseTribe.
To learn more about our Salons and programming, contact us.