Food Citizenship Wisdom Exchange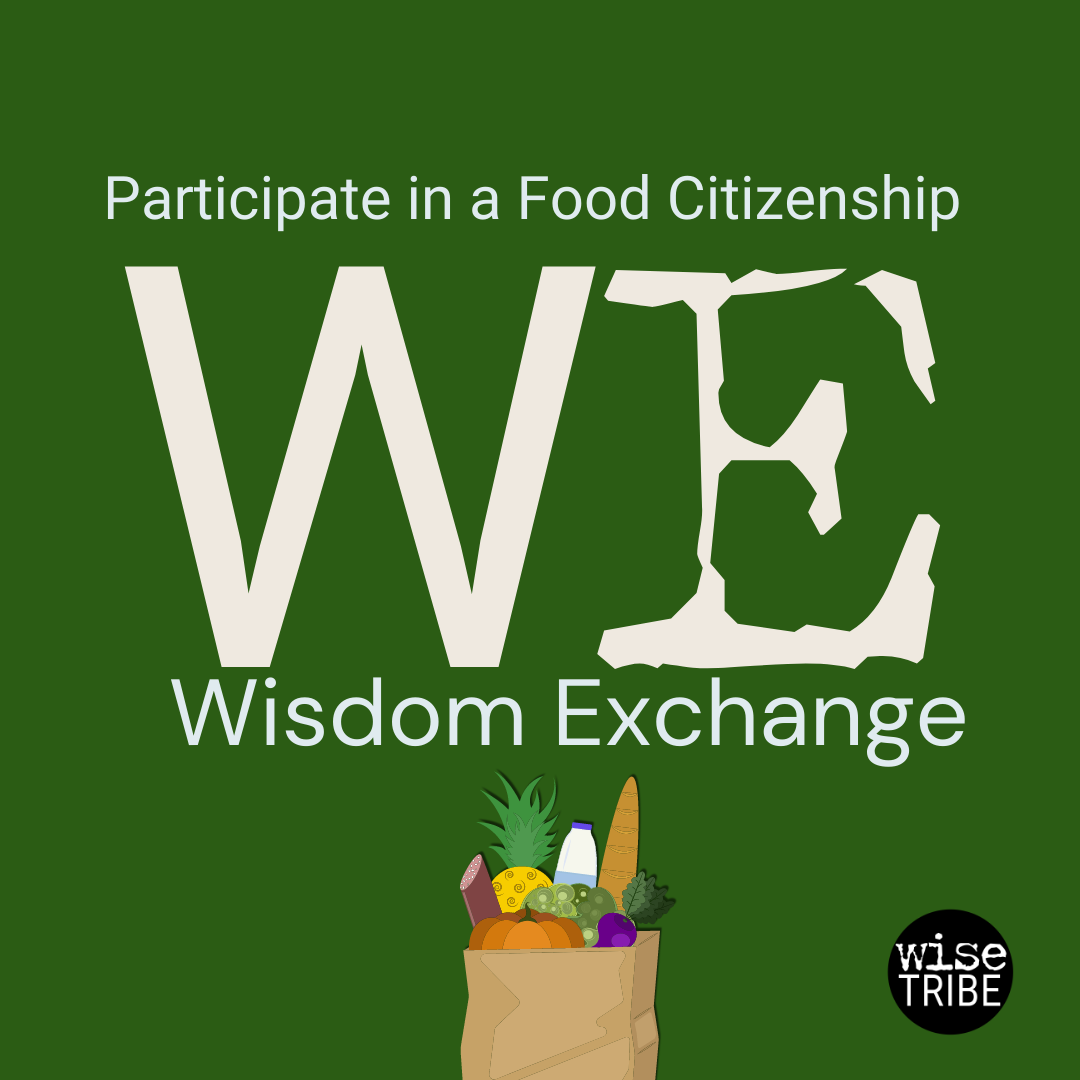 On World Food Day, we invite you to build a healthier, wiser future by participating in a Food Citizenship WIsdom Exchange.
Our worst problems as a society— hunger, poor health, injustice, greed, and overuse of resources—are linked to food.
Our country is suffering from unbalanced diets that are high in sugar, starch, and fat and low in essential nutrients to build healthy immune systems. Food is a key determinant of chronic diseases that are rampant in society: six in ten adults in the US have a chronic disease - and 4 in 10 have two or more!
From an environmental perspective, the modern western diet has become a highly damaging factor that needs a complete overhaul if we are to avoid potential ecological catastrophe (The Lancet, 2019).
And yet food is essential. It is universal. It involves feeding, cooking, and sharing and this makes food a natural vehicle for progress and positive change!
By acting together and embracing Food Citizenship we can develop solutions with the next generation. By educating them on sustainable food production and food-related behaviors that support, rather than threaten, the development of a democratic, socially and economically just, and environmentally sustainable food system.
In collaboration with SouthTech Preparatory Academy, WiseTribe invites engineers, coders and current and retired educators to join us in the quest for greater Food Citizenship in Palm Beach County. Together, by combining our skills and expertise, we will prepare children for a rapidly evolving future by designing & implementing hands-on food-tech STEM learning projects at SouthTech Preparatory Academy.
This Wisdom Exchange is by invitation only to ensure we have the right skills for this project. Please register if you are interested in being involved and WiseTribe will be in touch to discuss your contributions to address this systemic global challenge through education.
Special thanks to Impact 100 Men for making this Wisdom Exchange possible.